BASE Visual Showcase (2023)
Home Entertainment '24: Bigger, Better, Faster
The power of transactional infuses the morning, as fresh insights, expert opinions, retail collaboration and exciting new content ensure the BASE Showcase '24 is a key morning in the UK Home Entertainment calendar
On Wednesday, September 13th, the UK Home Entertainment community came together with their retail partners at the Everyman Borough Yards for the BASE Showcase '24, once again hosted by ERA as part of their own Annual Conference.
Bigger, Better, Faster was the headline of the visual focus, reflected in the insights and expert opinions shared.
The spotlight shone on the power of transactional services in:
Driving both revenue and profit
Enhancing the value perception and engagement of other entertainment channels
And the innovative opportunities that exist across the breadth of the Home Entertainment landscape, with a closer look at the exciting and still emerging world of Podcasts
ERA introduced their fresh new manifesto here. The ERA session also spoke to AI's impact on the entertainment industry with speakers from AudioStack, Luminate and author Will Page.
Robert Marsh, VP International Account Management / Sales & UK Home Entertainment at Sony Picture and BASE Chair led the visual conversation, observing the steadier – but not static – state of visual Home Entertainment, noting:
Nearly a quarter of a billion pounds has been generated in UK transactional revenue YTD
Over 38 million units sold in the UK YTD
Digital makes up 86% of the market
Over £100 million in revenue has come from EST
And catalogue title sales are up 30% year on year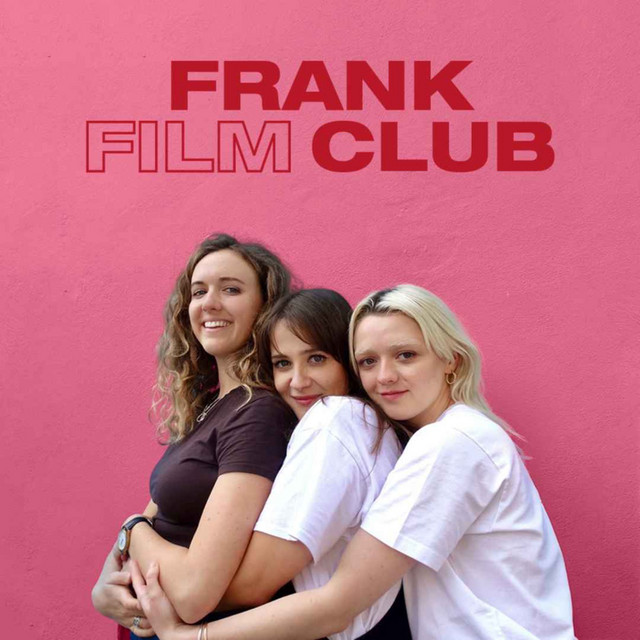 We welcomed Hannah Marie Williams and Lowri Roberts from Frank Film Club, a podcast series (with Game of Thrones star, Maisie Williams) who shared their passion and excitement for the Home Entertainment experience.
Hannah and Lowri said: "We are leaving inspired and excited for the next 12 months. The greatest takeaway for us is the panel insights around how podcasts and film audiences are crossing over and influencing one another. Something we are keenly aware of with our work on social media and with our podcast.'
BASE's Head of Insights, Yasmin Nevard, then introduced the audience to BASE's exciting Insight Programme over the next 12 months, which covers:
An enriched international landscape across home entertainment
A holistic view of audience behaviours
Exploration of cultural relevance & future audiences
BASE and DEGI member MIDiA's brand new and vital report was presented by Tim Mulligan Research Director and Senior Analyst, including:
Since lockdown 2020, the 55+ age group have become the most important part of the digital long-form economy
This age group is the biggest opportunity for the industry
Younger demographics are important, but they aren't as big of a financial benefit to the industry, here and now
The day culminated in an expert panel moderated by BASE's Chief Executive, Liz Bales. We heard from Andrew Stewart, Head of Commercial Partnerships at Amazon Prime Video, Marie-Claire Benson, EVP, Head of Motion Picture Group at Lionsgate UK and Georgie Holt, Co-founder at Telling Media. The panel noted:
Within transactional, there is headroom for growth, opportunity and profit. Since the 2020 lockdown, Amazon has grown immensely, using new and innovative technology to help meet the ever-growing audience demand.
Increasingly, social media is creating opportunities for engagement and purchase. Marie-Claire shared an anecdote about a catalogue title, Farming, that re-entered the charts following a viral TikTok from a Damson Idris fan account
75% of audiences say that podcasts can be audio or video, so there is massive potential for podcast media and home entertainment to world-build together to energise fandoms.
Georgie Holt said: "I loved joining the BASE Visual Showcase today. With 20 million people in the UK enjoying podcast media weekly, and data shows (for the first time) that audiences want more podcast media about or from their favourite movie or TV series than they do from the celebrities in them. BASE understands the opportunity here and is connecting the dots to create more growth routes for everyone."
Throughout the day, exclusive and unreleased content was shared with the audience leaving us all excited and inspired for the year ahead.
Thank you to everyone who joined us.
For further information on membership, please contact [email protected]
Our thanks to all the speakers
Robert Marsh is an experienced Commercial leader with over 22 years of successful Sales and managerial experience across Entertainment products via physical and digital distribution. He leads the UK team and manages the business aspect of Sony Pictures International Transactional Digital business with global retailers worldwide.
Lowri Roberts is a Welsh producer and filmmaker. Her graduate film, Girl, which she wrote and directed, premiered at the BFI London Film Festival 2018 and won the BAFTA Cymru for Best Short Film 2019. Lowri works as a producer at Rapt. Other short films from Lowri include Chick Flick (2017) and Bitch (2020).
About FRANK Film Club
For lovers and makers of film. Frank Film Club is the female-made podcast hosted by actor/producer Maisie Williams, casting director Hannah Williams, and filmmaker/producer Lowri Roberts. From shots, to casting, to score, we unpack box office smashes to little-known indie's – often in tow with some special guests.
Hannah Marie Williams is a Casting Director with offices in Cardiff, Wales and London working across TV, film, commercials and theatre. Hannah's experience spans 10+ years and all corners of casting from assisting casting directors for film & commercials, casting background for film (Legend of Tarzan, Fantastic Beasts and Where to Find Them, War Machine, Beast) and casting contributors for reality and documentary projects. This mixture of experience now informs Hannah's style of outside of the box casting, finding brand new talent and creating exciting ensembles with established talent.
About FRANK Film Club
For lovers and makers of film. Frank Film Club is the female-made podcast hosted by actor/producer Maisie Williams, casting director Hannah Williams, and filmmaker/producer Lowri Roberts. From shots, to casting, to score, we unpack box office smashes to little-known indie's – often in tow with some special guests.
Tim is MIDiA's research director and senior video analyst. His research focus is streaming TV, and the intersection between established and emerging monetisation and engagement models for consuming TV and film. Underpinning this is a focus upon the business strategy and financial environment around which video services compete. Supporting this supply side coverage is a detailed overview of the consumer dynamics driving engagement from fandom to subscription challenges and video ad responsiveness.
Marie-Claire leads the Motion Picture Group at Lionsgate UK. Marie-Claire has over 25 years of experience in the entertainment category; she joined the film industry over 20 years ago and has supported BASE (and formerly the BVA) throughout her tenures at Universal Pictures, DreamWorks Animation, Paramount Pictures and Lionsgate. Prior to the film industry she worked in the marketing team at Mattel UK, and Mars Confectionery in France. Whilst working on film-licensed toys at Mattel, (eg Harry Potter, Toy Story, A Bug's Life) she developed brand partnership promotions with several of the major film studios and moved into film marketing as a result of those collaborations.
With an expansive 20+ year career in media, podcasts, and publishing in both London & New York, Georgie Holt has led strategic commercial & operational transformation for fast-growth, high-profile companies & brands. Most recently co-launching a female-founded podcast media agency, Telling, which connects advertisers to podcasts and the global audiences who love them. She is also consulting with a variety of partners on how to create commercially successful podcast strategies that grow both audiences, IP & revenue simultaneously. Her wealth of experience in podcasts, saw her named as one of the Hollywood Reporters 'Most Influential People in Podcasting' in her Managing Director role at Acast, where she led the markets in both the US & the UK through the companies IPO period and most successful era to date. Prior to working in podcasting and her new entrepreneurial venture, Georgie had a noteworthy career at global news & magazine publishers with a proven track record in senior exec leadership roles at some