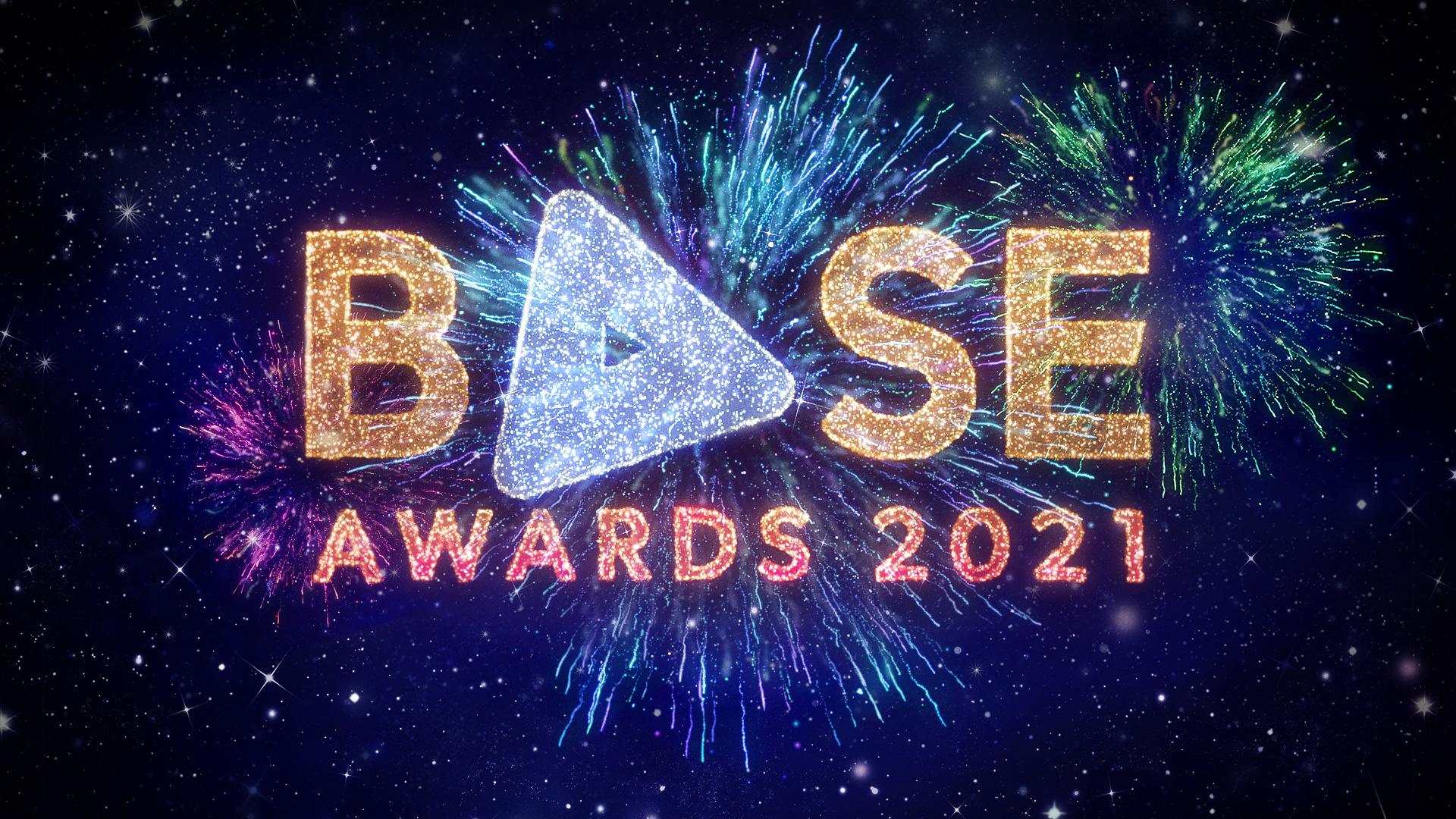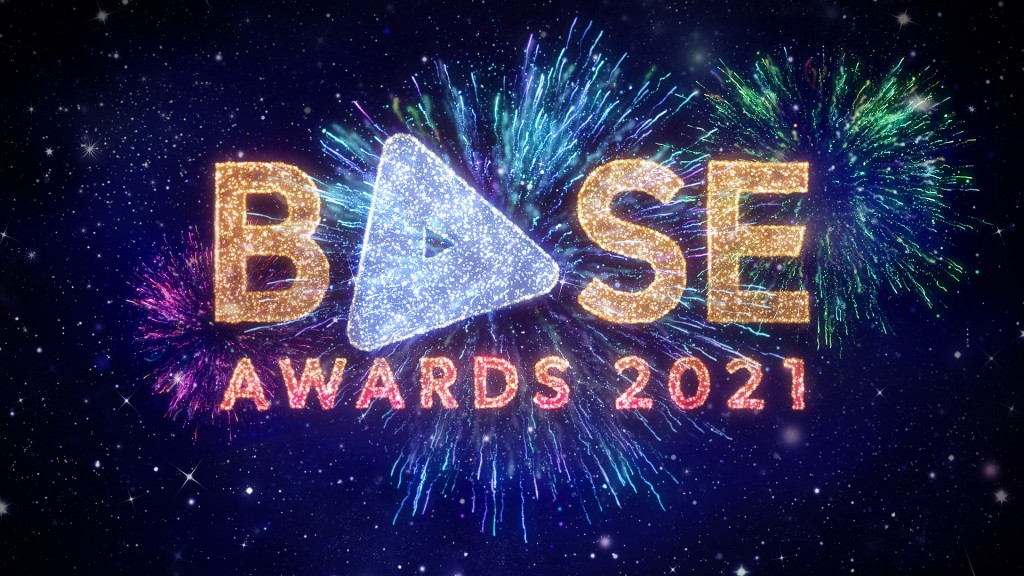 Today the BASE team are delighted to announce the shortlist for the final categories on this year's BASE Awards Shortlist, including the Retailer and Catalogue categories, and the Outstanding Innovation Award.
As well as honouring the achievements of 2020, this year's BASE Awards allows us the chance to harness the anticipation and excitement building in the category as we look ahead to the amazing slate of content coming to screens over the next 18 months.
This year's winners will be announced at the BASE Awards ceremony at the iconic Camden Roundhouse on Thursday 18th November, providing an unrivalled opportunity to reunite with colleagues from across the industry. The BASE team are going all out to make sure everybody feels safe, secure and able to enjoy a well-deserved evening of festivities befitting our new winter date!
Tickets are now available, at £315+VAT for members and £335+VAT for non-members, with £10 from each ticket sale going to BASE's charity partner, Action for Children. A range of sponsorship opportunities are still available, including the headline sponsor, so don't hesitate to enquire with Vicki while you book your tickets!
Watch out for upcoming BASE Awards updates and announcements on our weekly newsletter, BASE LINE, and subscribe if you haven't already!
The BASE Awards 2021 Shortlist – Part 3:
PHYSICAL RETAILER OF THE YEAR
Amazon
ASDA
HMV
Tesco
DIGITAL RETAILER OF THE YEAR
Amazon
Rakuten
Sky Store
RETAILER/PLATFORM INITIATIVE OF THE YEAR
ASDA Movie Night In Campaign – Sky Store
New Release – BOGOF – Tesco
Prime Video Cinema – Amazon Prime Video
VIP Movie Night In Campaign – Sky Store
CAMPAIGN OF THE YEAR FOR CATALOGUE: SINGLE PRODUCT
Back to the Future: The Ultimate Trilogy Collection – Universal Pictures
Flash Gordon: 40th Anniversary Edition – Studiocanal
Marvel Studios Infinity Saga Collector's Edition – The Walt Disney Company
The Shining: 40th Anniversary Ultimate Collector's Edition – WarnerMedia
CAMPAIGN OF THE YEAR FOR CATALOGUE: MULTIPLE PRODUCT
DreamWorks 25th Anniversary Campaign – Universal Pictures
Epic Collections from Marvel Studios & Star Wars – The Walt Disney Company
Japanese Artwork Series – NBCUniversal
Titans of Cult Steelbook Range – WarnerMedia
OUTSTANDING INNOVATION AWARD
Dogwoof on Demand – Dogwoof
Lionsgate Live – Lionsgate UK
The Digital Messaging Playbook – Sony Pictures
Weekly Film Newsletter – Strike Media
Wonder Woman 1984 Multi-Buy Campaign – Sky Store
Click here to view the full Shortlist
Liz Bales, Chief Executive, British Association for Screen Entertainment, said: "With the full Shortlist now confirmed I would like to congratulate all of this year's entrants on their incredibly hard work – not only their Awards entries but also for the fabulous achievements seen across the entire category in the past 18 months. The ongoing strength of our industry is thanks to you, and the BASE team and I cannot wait to celebrate together at the Roundhouse in November – book your tickets now and pop the date in your diary!"