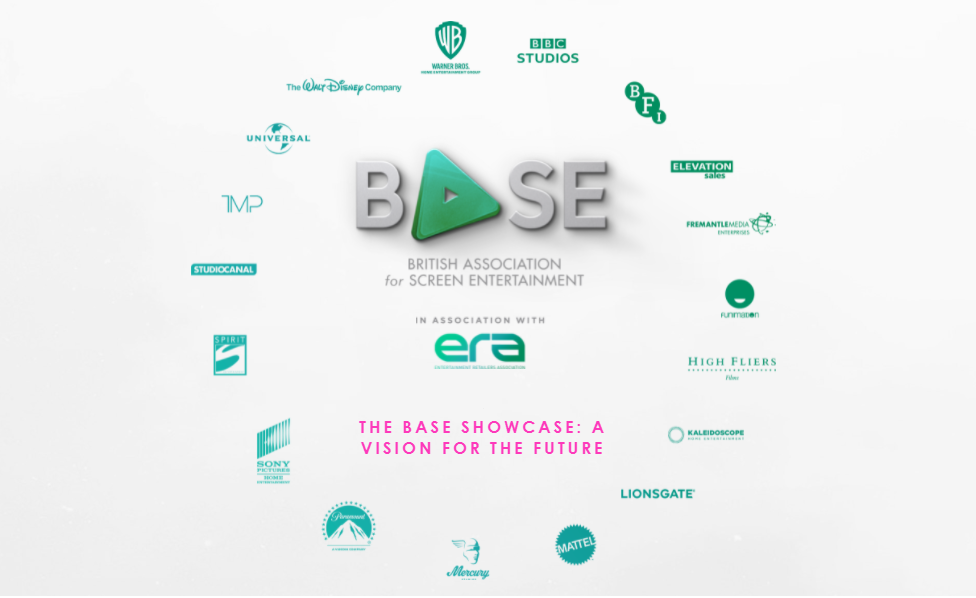 Next Wednesday 15th September at The Everyman Kings Cross, BASE will present an exclusive look at the wave of content and activity planned for the next 18 months across the category as part of the ERA AGM.
The showcase, A Vision For The Future, will present our key category strengths to an audience of our retailer colleagues and members, including brand new joint ERA/BASE customer behavioural research findings and market insights.
BASE will welcome our Chair, Rob Marsh (Sony), joined by Marie-Claire Benson (Lionsgate), Kevin Dersley (Elevation) and Sima Westley (Warner Bros.) to the stage to showcase a packed and powerful 2022 slate as well as debuting some exclusive peeks at some of the hottest content coming over the next 18 months.
Closing the morning, the Independent's Chief Business Commentator, James Moore, will host our retail panel, speaking to John Delany (HMV) and Andrew Stewart (Amazon Video) about upcoming retail opportunities and obstacles and gleaning their invaluable insights on how to engage with consumers and deliver exactly what they want.
Liz Bales, Chief Executive BASE said: "The opportunity to continue our collaborative approach with ERA is fantastic, and we are grateful to be welcomed into their day to speak to the power of the visual slate post-lockdown. This is the only cross-category presentation from our sector in 2021 and the raft of content across all genres – from sci-fi to family to action to drama – is just incredible. This is the perfect opportunity to demonstrate what is in store for shoppers, the sheer power of collaboration across the category, and the relentless surge of content that is about to break across disc and digital over the next 18 months."
Kim Bayley, Chief Executive ERA said: "We're delighted to collaborate with BASE and the video industry at this year's ERA AGM. The aim is to give our members a high-level readout of the exciting things happening in video – and of course a taste of some of the great product to expect. Lockdown has been particularly frustrating for the video industry – we're so looking forward to getting everyone together in person once again."