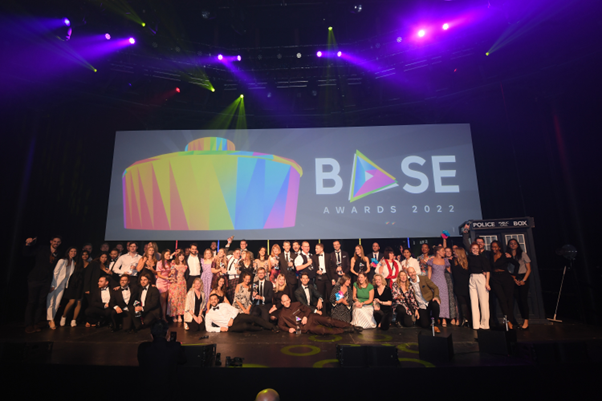 By Robert Marsh (Chair at British Association for Screen Entertainment (BASE) & Vice President, International Account Management / Sales, & UK Home Entertainment at Sony Pictures Entertainment)
In a world that has seen unprecedented change, both due to the challenges of a global pandemic and the shift towards more flexible working patterns and remote office setups, the importance of industry communities has never been more evident. 
The UK Home Entertainment market grew to an impressive £4.43 billion in 2022, which includes SVOD, digital, disc and rental sales. In addition, the number of new and emerging channels is also expanding at speed – in 2022, SVOD saw 50 million subscriptions, while the FAST market in the UK is expected to reach $500 million worldwide by 2027. As the industry gets bigger, it's important for us to come together, support and celebrate wins and successes. 
As the Chair of BASE (The British Association for Screen Entertainment), I've had the privilege of witnessing firsthand this year during a number of events, the transformative power of coming together as a united industry, celebrating our successes, and fostering meaningful connections amongst our diverse professionals. This November 2nd sees the 43rd BASE Awards, possibly the best example of why celebrating together is so important for our industry. Here are some reflections as to why events like this are so important for our industry and community.
Renewed Importance of Industry Celebration Post-COVID
The aftermath of the COVID-19 pandemic has made us all the more aware of the need for celebration. Now the world has emerged from lockdowns and restrictions, there's a renewed sense of joy and appreciation for the things we once took for granted, including the simple act of gathering in person. Our industry, deeply impacted by the closure of cinemas and disruptions in production schedules, has shown resilience in adapting to the challenges. Now, as we regain our footing, the act of celebrating our collective achievements takes on a special significance.
Celebrating as a Community, Not Competitors
In our industry, it's easy to see other companies as competitors, each vying for a share of the entertainment market. However, the truth is that when one part of the industry succeeds, we all benefit. Celebrating as a community means acknowledging the accomplishments of others, even if they're not part of your own organisation. By doing so, we keep the industry relevant, fresh, and at the forefront of consumers' minds.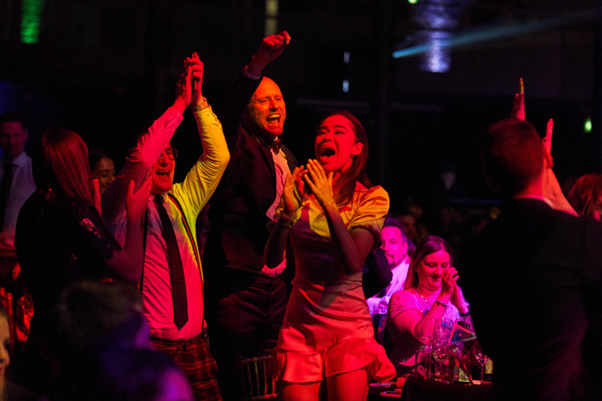 Building Genuine Relationships
In our day-to-day professional lives, we often engage with colleagues, agencies, buyers, and retailers in highly structured and agenda-driven settings. The industry community provides a unique space to step out of this routine and interact with these individuals on a personal level. It's an opportunity to be 'people' with our work partners, to have genuine conversations, and to build better relationships based on curiosity and shared interests beyond business goals.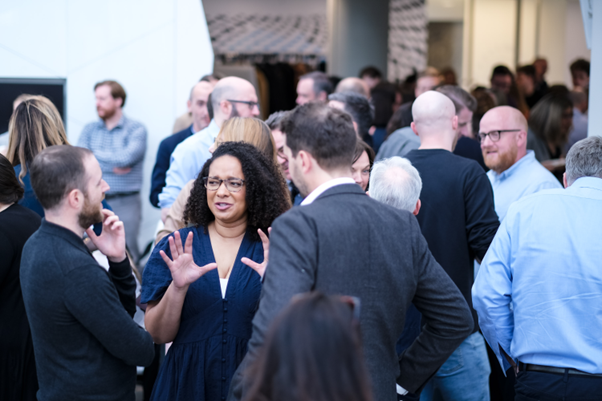 Heralding the Breadth of Home Entertainment
Our industry has evolved significantly and the breadth of Home Entertainment now encompasses streaming services, physical media, digital downloads, and more. When we come together as an industry community, we have the chance to showcase the richness and diversity of our offerings. Our collective efforts and services are not in competition but can be complimentary, catering to a wide range of consumer preferences. 
Meeting New Partners
Our industry is dynamic, with new partners joining us all the time. Industry events and celebrations provide an excellent opportunity to meet and engage with new players. These encounters can lead to collaborations and partnerships that drive innovation and growth. Building these connections ensures that our industry continues to evolve and adapt to the ever-changing landscape of entertainment.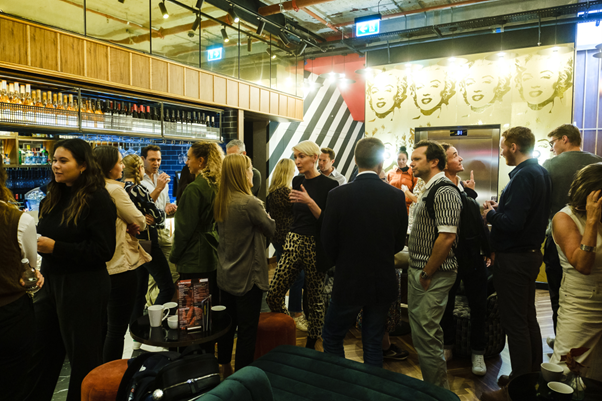 The Resurging Slate
Our industry has an exciting year ahead! In 2022, there was a 30% year-on-year increase of films in cinemas with an average box office per film hitting £11.9 million, making it the largest average number for over 5 years. And this year – with the help of big hitters such as Barbie, Oppenheimer, Super Mario Bros. and more – we're likely to see another successful year of growth in the industry – teeing us up for an incredible Home Entertainment slate. 
In conclusion, the power and importance of the industry community cannot be overstated. It is the glue that holds our diverse sector together. By coming together to celebrate, support, and connect with one another, we ensure the ongoing relevance and vitality of the entertainment industry. Let us continue to embrace these opportunities to celebrate our successes, build genuine relationships, and pave the way for a bright and collaborative future. Together, we can shape the industry's evolution and make it even more impactful and inclusive for all.