Monday 2nd August marked the much-awaited physical release of Peter Rabbit 2. One of the first big family hits to see theatrical success since cinemas reopened in May, the DVD and Blu-ray release follows a two-week run at No. 1 on the Official Film Chart and the title officially becoming the best-selling EST title this year with sales of 139,000 by 31st July.
Peter's success will to continue on physical formats this week, as the mischievous rabbit overruns entertainment retail and grocery with some fun in-store activations.
Akinyi Gardiner, Senior Marketing Manager, Sony Pictures said:
"We're absolutely thrilled with the performance of Peter Rabbit 2, our first major post-pandemic release has been a tremendous hit so far, and the title continues to go from strength to strength! 
We'd really like to thank all of our retail partners who have worked so hard with us to launch this chart-topping title and supported the release with some incredible on platform digital activations and with a true sense of event in Grocery. 
We're hoping that Peter will maintain his momentum and continue to grow throughout the school summer holidays. Congratulations to everyone involved!"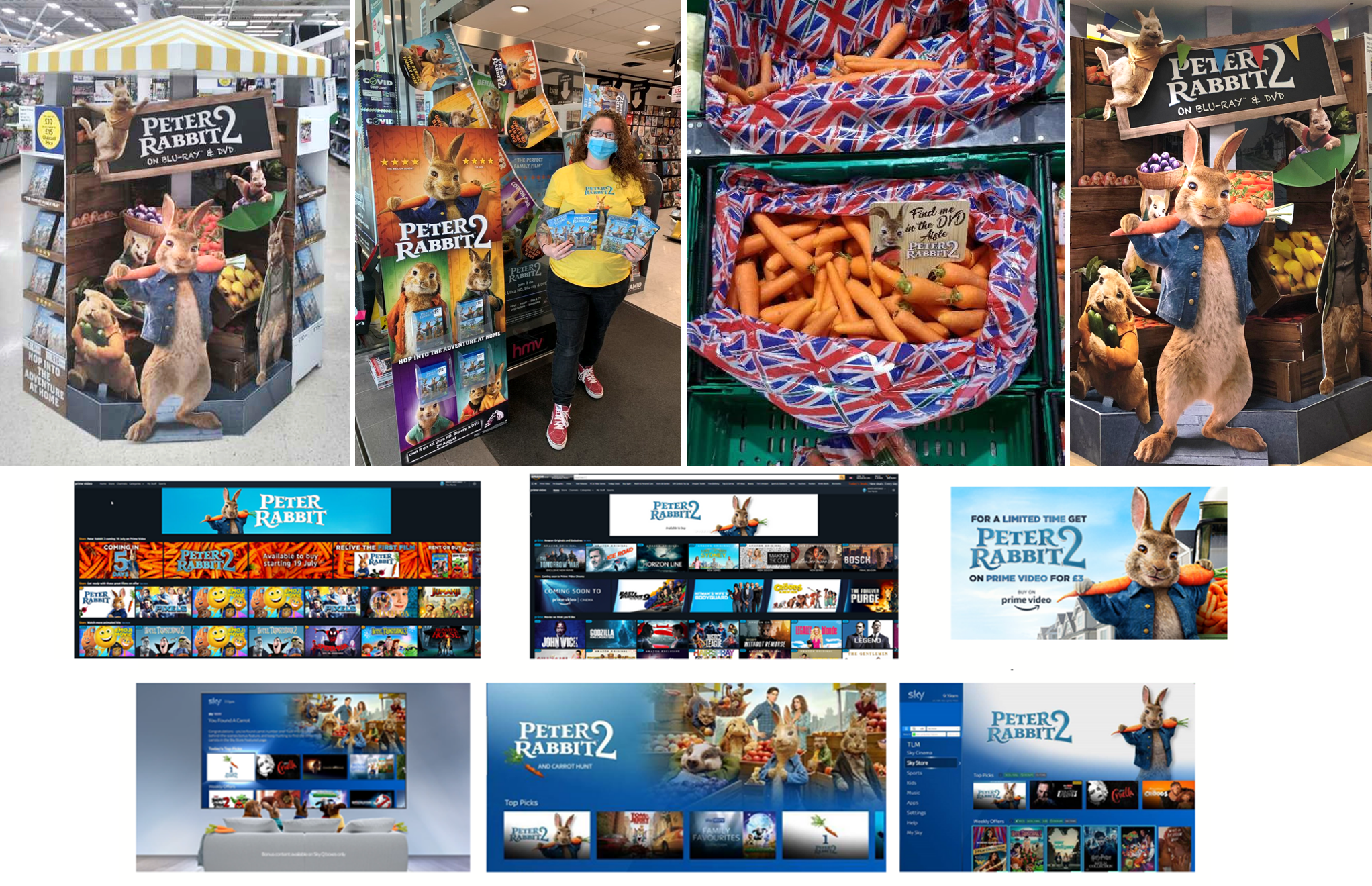 *Instore images courtesy of eXPD8 and HMV Wolverhampton